Trattoria Masuelli
"Don't eat so much" my husband said as I greedily devoured my third mozzarella di bufala bruschetta. "I can't, it's too good" I said, part of me slightly angry at his impudent comment, part of me completely agreeing with him, we were after all going to a big dinner at what my husband had promised would be an amazing restaurant. So I resisted my fourth, finished the Barolo and we went looking for a taxi. As I was leaving my table I kept looking at that last bruschetta, the mozzarella so beautiful, glistening with olive oil. I wonder what happened to you my little beauty, I'd like to think the sad-looking lady who had finished her plate but politely declined the bruschetta when I offered it to her, cheekily grabbed it when we were out of sight. In fact I'm sure she did, it was after all irresistible.
I was still hungry in the taxi, upset about the mozzarella, worried that what would come next wouldn't measure up. As the taxi ride grew longer my patience grew shorter. My husband could sense that. "It's about two minutes now according to the map" he said. Unfortunately for him the driver spoke good English. "No no, it's about quarter of an hour … or more, depending on traffic". The look on Oddur's face: worried. Our first night in Milano, a weekend escape. Hundreds of amazing restaurants to choose from – and a difficult lady to please. The stakes were as high as they get in our little culinary club of two – the one who chooses the restaurant gets the glory, or the blame. The uncertainty didn't last long though, as soon as I spotted the restaurant from my window I knew I'd like it, Oddur knew it too. We walked in where rows of empty tables greeted us. It didn't matter. We know enough about restaurants to understand that we'd be OK. This restaurant could be spectacular, it could be great but it would never be worse than good.
They seated us in a little room with three tables. Four elderly people were sitting at one of them, the men wore suits, they were having Prosecco and antipasti. The ladies had big glasses and bigger hair. Whenever I see people like that at a restaurant I know I'm probably in the right place, these people seemed to have been coming here for years, they seemed to love the food. Hip and trendy eateries can be great fun, new places with inventive cuisine and conceptualised décor can be so good, but 90 years of history is hard to beat. Especially in Milano. We started with incredible lard and the creamiest mashed potatoes, we had home-made yellowtail fish ravioli with fish stock and fresh thyme, and costoletta alla Milanese. The obligatory risotto alla Milanese and mascarpone cream. The big room at the front filled up quietly with a large group of Sicilians and somehow we ended up talking to them all. When they found out I was cooking at the food festival the following Sunday they all stood up and applauded. It was magic, Italian magic.
A short note from my husband:
I agree with everything my wife has just said but have to apologize that there is no photographic record of our visit apart from a few snaps on Instagram. That night I had no camera. Having said that I have no regrets either. Henri Cartier-Bresson once said that taking pictures without a camera is just as good. I couldn't agree more. That night I took plenty, for myself. Some of them were of food. Some were of the room. Most of them were of my wife.
A good Frenda in Milano
So what were we doing in the Italian capital of fashion? I had been invited by my good friend Angela Frenda, the food editor of Corriere della Sera, to cook at the very fun, very stylish food festival, Cibo a Regola d'Arte. We arrived on a Friday afternoon, lugged our suitcases through the cobbled streets of Milan, sipped coffee in at least 4 different places before we ended up in our hotel. It was Audrey's first trip abroad and her favorite thing was the carpet in the hotel room and the very curious minibar. The rest of it, for her, was just like home. You already know what we did our first night out but our second meal, discounting a very forgettable hotel breakfast, was at one of our favorite spots, Antica Trattoria della Pesa, a place we always visit for the local standards, Costoletta Milanese, Osso bucco, Risotto Milanese, Vitello tonnato etc. Oddur spilled his wine and blamed Audrey, even faked photographic evidence to support his story (she was sitting on my lap when he dropped his glass). I left him photographing the rooms and rushed off to a hairdresser I had found in a nearby street. I always do my own hair but I thought – when in Milan … I asked for simple but I got glamorous! When I reappeared on the streets of Milan I felt like a contestant in Miss World, albeit 20 years too late. I guess big hair is big in Italy.
That night Angela was celebrating the publication of her cookbook "Racconti di Cuccina", a wonderful book, filled with deliciousness – if any of you speak Italian don't even think twice, order it now. The great Sicilian chef, Filippo la Mantia threw her a party that night and while everything tasted great the standout for me was his own take on the Sicilian classic with aubergine caponata … All that glorious food was wonderful but on a personal note the real standout of the evening was the person seated next to me, the great Rosita Missoni. My first ever dress was a Missoni, I was wearing a Missoni dress the night I met my husband and thankfully that night in Milan when I met her I was wearing my favorite Missoni skirt … sometimes the stars align. #myfashionicon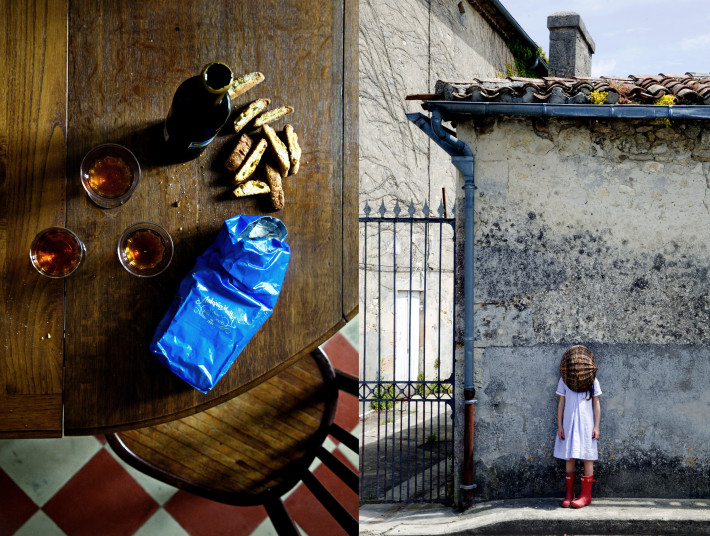 Our second breakfast was far more memorable than the first, following a tip from the girls at "Milano Secrets" @milanosecrets we braved our concierge's declaration of "impossiblile" (he was talking about the congested streets filled with marathon runners) to get a taxi and head to Pasticceria Marchesi for coffee. Our taxi driver was much more optimistic "cinque minuti" he said. Cinque turned out to be Italian for 40 minutes but the coffee was well worth it. It was exactly the sort of place I love to find in Italian cities, old-fashioned décor and as it turned out, old-fashioned clientèle. We met and fell in love with a bunch of guys, Aldo, Michael, Francesco … who come here every day for morning cocktails! MORNING COCKTAILS!!! The most surprising thing about them was not their charm, not their sense of dressing but the fact that they were fans of my blog Manger. I was humbled.
That night it was my turn to dazzle the crowds. Or at worst avoid humiliating myself. I chose something simple and fast, pan-fried scallops. The gods of Italy decided to play a little trick on me and the equipment, which didn't work, but I think I pulled it off, at least no one complained. Afterwards I enjoyed watching Massimo Bottura, one of the most respected chefs in Italy, make his famed tortellinis. I even got to eat a whole plate. Delicious. One of the great pleasures of that evening was to discover that my cookbook "A Kitchen in France" had already been translated into Italian. It's called "La Mia Cucina in Campagna" and I love it!
The last scene of this trip takes place at an airport, Oddur and I, overweight as always, trying to rearrange our suitcases and debating what to keep. We had kept our cool in the fashion meccas but totally lost it in all the food stores. Suitcases were filled with everything from various pastas to biscotti, to anchovies (they leaked), to a bottle of red wine with a little bird on it (It's called I Sodi di San Niccolo – I chose it because of the label and it turned out to be one of the best Italian wines I've ever had – so much for not judging a book by it's cover). We stopped short of eating out of our suitcases to lighten the load but we came close.
Ciao Italia, we'll be back soon!
When I think of Italian cooking, hundreds of flavors and foods come to mind. And when I try to shorten the list it's impossible. There are just too many good things I associate with Italy. But if I had to pick, if I had to make a very short list lemons would be on it and zucchini flowers would be on it too. Memories of holidays on the Amalfi coast are filled with lemon trees, lemon-infused fish and delizia al limone. Zucchini flowers have pleased my eyes and pleased my palate more times than I can possibly remember. So beautiful on market tables, so pleasurable on a restaurant table. I've fried them in rented villas in Toscana and Marche, enjoyed them on the balconies of impossibly charming hotels in Ravello and Rome. Strangely enough I've never really made them at home in France. What happens on tour stays on tour! A couple of Sundays ago we made a feast of it all, picked fresh zucchini flowers from our garden, had Italian wine, and finished with Passito di Pantelleria and biscotti (the ones we didn't eat at the airport).
Talking of Lemons, a few weeks ago I came up with this recipe for lemon & saffron ice-cream as a part of my monthly contribution to French ELLE. I loved it so much that I have made it for every workshop since and I've been dying to share it with all of you. Now that the ice cream is out in ELLE I am finally at liberty to post it her and I am doing so with pleasure.
There are only so many things in life a girl can count on.
This ice cream is one of them!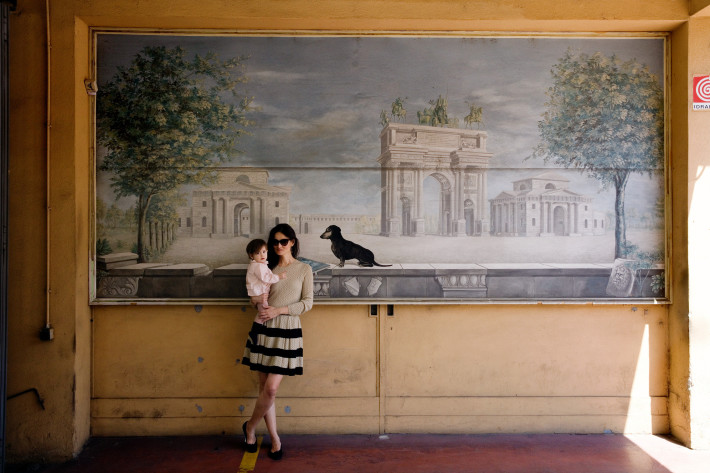 And finally on a practical note:
This blog, my beloved Manger, has unfortunately been suffering from too many other activities. Is that the beginning of the end someone might ask?
The answer to that is no. I am currently redesigning the blog (a very cautious redesign) so that in the very near future we'll have an updated version. I am going to keep it very minimal, with big posts like this one at least once a month. But I feel it's important to post more regularly so we'll introduce new sections and, from time to time, new contributors who will make sure we have fresh content at least twice a week. I am excited about this and I hope you are too 🙂
Regarding the workshops, we've had so much fun since March and though we are technically fully booked throughout the year I have decided to add a few places to the groups as we now have more room and bigger space. We recently had a group of 9 that was so wonderful it has inspired me to be more flexible in numbers. So if any of you are interested to join the fall classes don't hesitate to contact me at [email protected]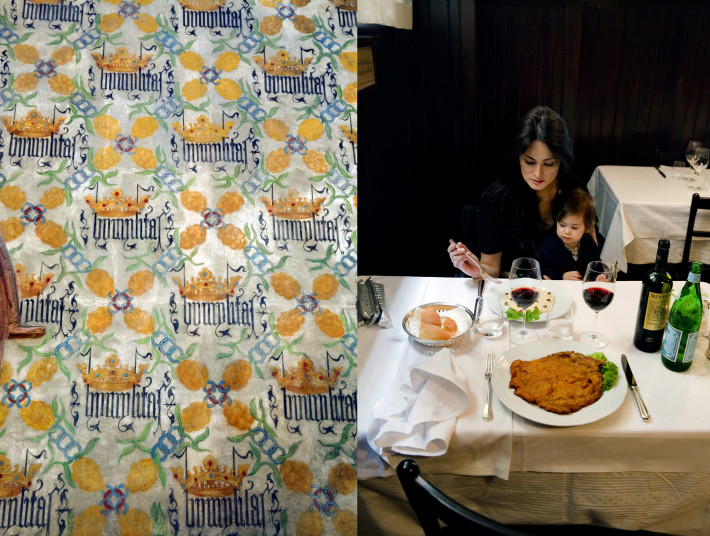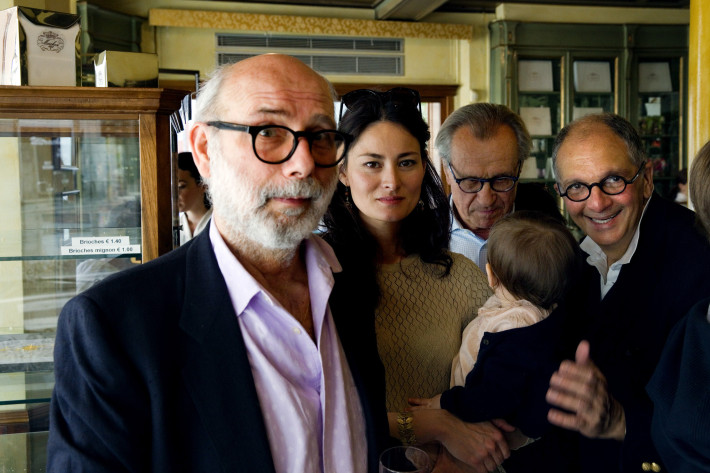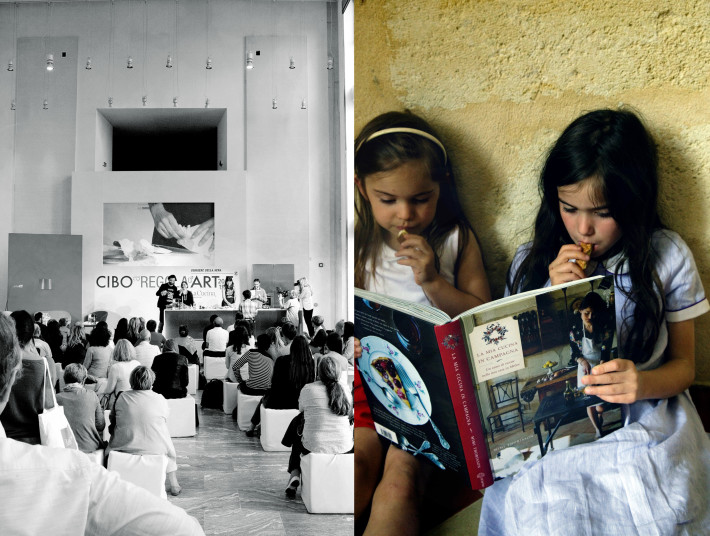 Zucchini flower fritters stuffed with mozzarella & anchovies
(for 10 flowers approx.)
Approx. 10 zucchini flowers
300 g/ 2 & 1/2 cups plain flour
125 ml/ 1/2 cup of ice-cold beer to make a sticky thick batter – not too liquid, not too thick – it should coat the zucchini flower).
1 ball of mozzarella cheese
10 good-quality anchovies
Sift the flour and salt together in a bowl. Whisk in the beer until combined and allow to rest for at least 10 minutes.
Gently open each zucchini flower and remove the stamen. Wash gently and pat dry with a paper towel.
Stuff each flower with 1 anchovy (or half, depending on the size of the flower) and a piece of mozzarella; dip the flowers in the batter and fry them in hot olive oil. Drain on kitchen paper , season with salt and serve immediately.
So creamy, you'll be chuffed.
Lemon & saffron ice-cream
(no ice-cream maker needed)
(serves 4-6)
Preparation: 10 minutes
Freezing time 6 to 8 hours
300ml/1 & 1/4 cup whipping cream
250g/2 & 1/2 cups icing sugar
80 ml/ 1/3 cup of fresh lemon juice
Zest of 3 lemons, organic
1/2 teaspoon saffron, diluted in a few drops of hot water
In a bowl, mix the icing sugar, saffron and lemon juice. The mixture should be smooth.
Grate the zest of 3 lemons.
In another bowl whisk the cream with an electric mixer until it thickens. Add the mix icing sugar / lemon / saffron and zest and continue to whip – the cream should be thick and fluffy.
Pour the cream into a freezer-proof container and cool in the freezer for at least 6 to 8 hours.